SAP Job Scheduling Integration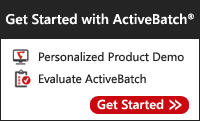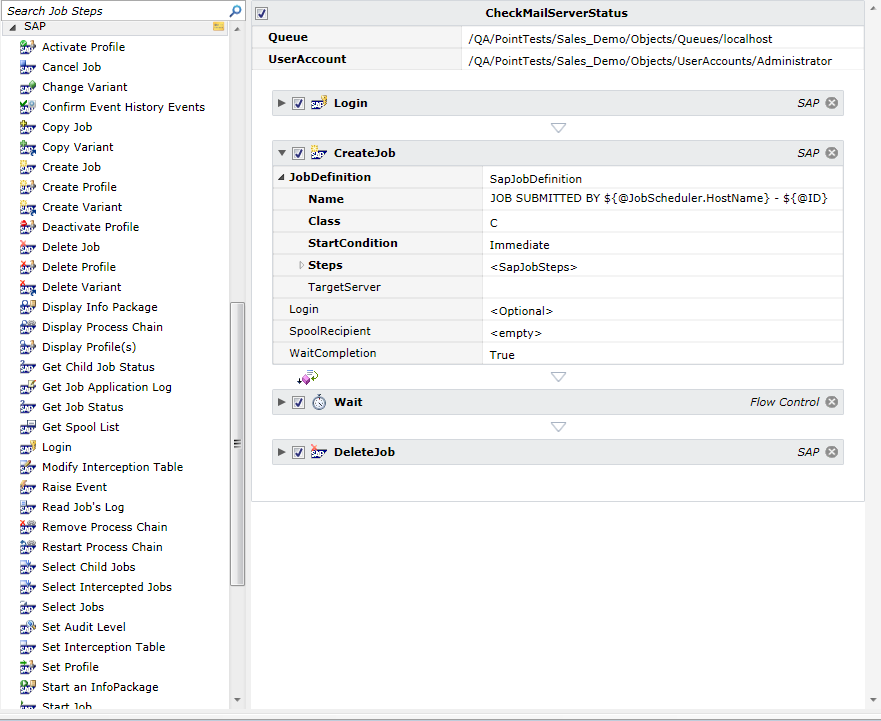 Screenshots

ActiveBatch

®

SAP Extension, powered by SAP NetWeaver

®

, offers a cross platform framework that integrates SAP business processes with other SAP and non-SAP processes (including external applications and databases) into organized and unified workflows. The result is a reliable and secure operation that when coupled with ActiveBatch's many powerful scheduling capabilities can improve service levels and eliminate "idle" time for reduced cost of operations.

The SAP Extension for ActiveBatch requires NO changes to your SAP implementation or installation of ActiveBatch components within your SAP environment. The SAP Extension includes Job Steps for and is certified on:

This allows users to schedule and support both NetWeaver and BW-SCH processes from within ActiveBatch, including the ability to schedule, run and monitor ABAP processes as well as process chains and use their completion as a trigger to start another job within your workflow.

The user interface is designed to be consistent with those implemented by SAP. As a result workflow designers can leverage both their knowledge and experience using SAP and gain the additional benefits of utilizing the many capabilities built into an enterprise class workflow automation and job scheduling system.

ActiveBatch's SAP Extension is separately licensed as part of the powerful and proven Integrated Jobs Library. The Integrated Jobs Library offers a full range of "production ready" business processes, such as SQL Server, Oracle, Crystal Reports, File Transfers (FTP, SFTP, and FTPS), Web Services and many more that can be easily integrated with SAP processes using a "drag-and-drop" approach to workflow design that improves efficiency, reliability and productivity. In addition, the ActiveBatch Integrated Jobs Library also supports BusinessObjects Data Services.

ActiveBatch Enterprise Job Scheduling and Workload Automation has been successfully deployed by more than 1,500 customers across 45 countries to centralize the integration, automation and management of IT and business processes by providing a single point of automation.

The SAP Certification documents are available upon request.


Advanced Systems Concepts, Inc. is an SAP Partner and the ActiveBatch SAP Extension has been Certified with SAP NetWeaver. Click here to view our SAP EcoHub Reference letter.
---