IBM Cognos BI Integration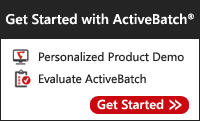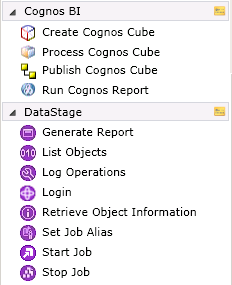 Screenshots

As data volumes grow and data warehousing and reporting processes become increasingly complex, the need for more timely and actionable insight demands improved automation capabilities. To overcome the limited scheduling capabilities found in today's BI solutions, ActiveBatch

®

Workload Automation and Job Scheduling supports the scheduling and automation of IBM Cognos to allow IT organizations to automate the generation and distribution of Cognos reports and integrate Cognos processes with other applications and data sources.

IT organizations can improve their reporting by using ActiveBatch to integrate and automate the processes associated with their data warehousing and BI environments for improved data quality and faster time to insight. The ActiveBatch Extension for Cognos provides production-ready Job Steps for common Cognos jobs and utilities, including the ability to automate existing Cognos jobs, the creation and update of IBM Cognos analytic cubes, the execution of reports and more. The Cognos Extension provides improved management and automation capabilities of Cognos processes by adding ActiveBatch's more advanced scheduling capabilities, including job constraints, an event automation framework, SLAs, alerting and monitoring and for the execution of Cognos Jobs.

The ActiveBatch Integrated Jobs Library also allows users to build compound workflows that integrate Cognos processes with process types from other BI and data warehousing solutions, including IBM InfoSphere DataStage, Informatica PowerCenter, Netezza, Teradata and SAP BusinessObjects. For example, if you leverage an ETL tool such as DataStage or databases such as SQL Server, Oracle, or Teradata in conjunction with Cognos, you can integrate those processes to upload data into Cognos, build a Cube, run the reports and distribute them via email to end users all from within the Integrated Jobs Library.
---