Web Services ENV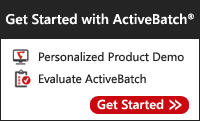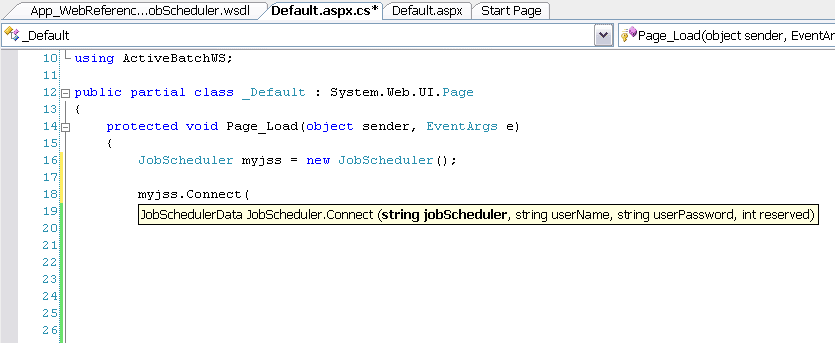 Screenshots

ActiveBatch Web Services gives developers a new cross-platform, industry standard alternative to ActiveBatch's Windows-based COM architecture, enabling them to manage or program ActiveBatch features regardless of operating environment. ActiveBatch Web Services extends the ActiveBatch application by allowing cross platform access to ActiveBatch Objects, Methods and Properties as well as easy manipulation of ActiveBatch within applications and/or scripts.

Through the Web Services framework developers can harness the power of ActiveBatch through their native environment on any platform. ActiveBatch developers have the most comprehensive and powerful options available to programmatically retrieve, access, manage and submit information across their extended enterprise.

Included with Web Services is ABATCMD; a new java based, cross platform command line client. ABATCMD integrates with Web Services allowing organizations to control and manage their ActiveBatch environment from any operating system with a Java Runtime Environment.
Available Web Services Options
Using industry-standard protocols, Web Services allows developers to direct an application with a similar level of control as through the traditional Windows COM interface. Two programming models are offered through Web Services:

Simple Command-supports the issuance of single-line URLs via regular HTTP posts, gets, as well as SOAP messages, in order to invoke the most popular ActiveBatch object methods such as Trigger, Enable and Disable. These simple commands can be issued from any Web-enabled device including desktops, PDAs and smart phones.
Full Command-allows for more extensive integration of ActiveBatch within an application, including support for objects such as Queues, Plans, and Jobs. The full command model also allows a superset of commands from the simple command model.
Software &amp Hardware Requirements
---
Windows Machine running Internet Information Services (IIS 5+) w/ .net Framework (1.1 +)
ActiveBatch Version 5 or higher Admin Client Installed on the IIS Machine
5MB Disk Free Space
More Information And Purchasing Options
---
New Customers:Get started by requesting a price quote for the ActiveBatch software. You can also request a Proof of Concept evaluation copy of ActiveBatch; simply state that you are interested in Web Services and we will supply you with a fully functional evaluation copy.

Existing Customers:If you already have ActiveBatch Version 5 or above and would like to request more information about the Web Services add-in simply request Upgrade Pricing from My ASCI.
---