ActiveBatch User Interfaces
ActiveBatch Client (User) Access:
---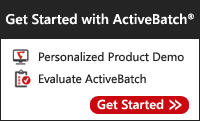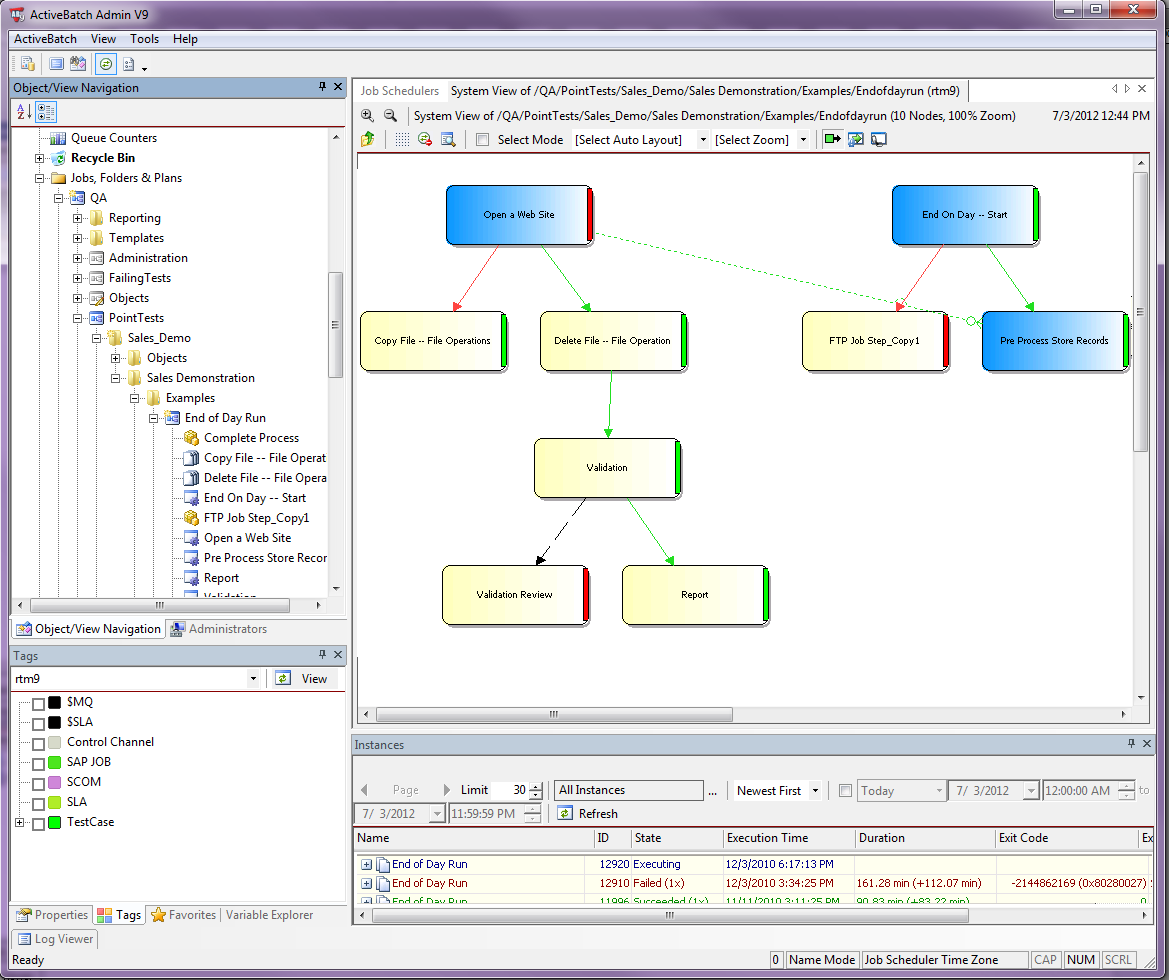 Screenshots

ActiveBatch provides its users secure access to the ActiveBatch Job Scheduler using several interfaces specifically designed for different requirements. They are:
ActiveBatch Admin - Our Standard Graphical Drag and Drop user interface showing ActiveBatch state changes in graphical form. Provides unlimited deployment across your organization. The ActiveBatch Silent Automated installation supports the deployment and update of this interface.
ActiveBatch Web Server - Thin Client access for all the ActiveBatch objects using IE, FireFox, etc and implementing Design View Graphical Operations.
ActiveBatch Mobile - of the ActiveBatch Objects from any location using our custom designed interface accessible from the web.
COM Programmatic Interfaces -- ActiveBatch is built on a COM Model and provides access to all ActiveBatch Objects, Methods and Properties ideal for Windows Environments
ActiveBatch Web Services Environment - provides an alternative Programmatic access using Web Services as an add-in to the ActiveBatch system.
ABATCMD - Java Based Cross Platform Command Line Interface supports the issuance of single-line URLs via regular HTTP posts
Full Programmatic Model - Cross Platform access to all ActiveBatch Objects, Methods and Properties as well as easy manipulation of ActiveBatch from within scripts and applications.
---